November 2023 Newsletter
CONTACT
Oshkosh Area School District 215 S Eagle Street Oshkosh, WI 54902 920.424.0395
info@oshkosh.k12.wi.us
South Park Middle School 1551 Delaware St. Oshkosh, WI 54902
Office Phone 920.424.0431 Attendance Phone 920.424.0431
ext. 2702
Fax 920.424.7513
South Park Mission Statement
At South Park Middle School, education is a continuous transitional experience, which promotes positive intellectual, emotional, social, and physical growth. Students are encouraged to maximize individual potential to function in a diverse society.
Please remember that you are always welcome at South Park. We want you to take an active role in your child's education. Your involvement in your child's academics as well as extra-curricular activities will result in their success. If you ever have any questions regarding your child, please call

920-424-0431

to be directed to the appropriate staff member. We are here to help you and your child.
---
---
---
Attention
All Parents & Guardians
School Safety Drop off-Pick up
There is an updated procedure when dropping something off for your student(s) in the South Park Office. For additional security, when buzzed in at the front door (#1), please drop any and all items off on the table outside of the office door and put a post it note on it with your child's name and grade level. We will make sure your student(s) get the item(s) as soon as possible.
Thank you for your cooperation.
---
Upcoming Events for November
Book Fair November 6th-13th
Conferences November 6th & 13th
Band Concert at 7:00pm November 9th
No School November 10th
No School November 22nd-24th
---
GoGuardian Parent is a phone app that allows parents and guardians to limit Chromebook access outside of school. It also shows the top five websites and if teachers had to manage students on their Chromebook. To set this up, download the app and create an account with your email address that you used when you signed up for Infinite Campus. Here is a link with directions to install or learn more. Questions should be addressed to GoGuardianParent@oshkosh.k12.wi.us
---
Canvas Observer
To check your child's grades, see assignments, and other information, set up a Canvas account. This is different from Infinite Campus (IC) and will provide more detailed information of what students are learning. First, you will need your child to generate a pairing code. Each code is good for 7 days or one use. Follow instructions here. Reach out to the technology coach, Kathleen Stephany with any questions.
---
Food Services News
FREE AND REDUCED MEAL APPLICATIONS FOR THE 2023-2024 SCHOOL YEAR will be available online
on the Infinite Campus Parent Portal in mid-July and will also be mailed out in the US mail to all households in
mid-July. Please return your completed application to the Food Services Office, Oshkosh West High School,
375 N. Eagle St., Oshkosh, WI 54902, or the Middle School Office your child attends on or before the first day
of school.
A LA CARTE SERVICE AT THE MIDDLE SCHOOLS is available to all students who have money in their food
account or cash along to pay at the registers. A la carte items are NOT included with the meals and must be
purchased using their Food Service Account (if there is money in their account) or with cash at the register. A
la carte items include but are not limited to chips, juice drinks, ice cream, cookies, and PB &J uncrustables.
Extra entrees would be included as an a la carte item. (example of an extra entrée would be an extra slice of
pizza). All items sold from Food Service follow the nutritional guidelines put forth by the Federal Government.
ORDERING LUNCHES AT THE MIDDLE SCHOOLS Lunches are prepared fresh daily at North and West
High Schools and transported to the Middle Schools. By 9:00 a.m. each day, a count of the number of lunches
to be sent is required. Students eligible for free or reduced price lunches will not automatically have a lunch
ordered for them. They must order a lunch through the school office, weekly is preferred. If they do not do
this, no lunch will be ordered for them and they will not be able to eat. Students eligible for free lunches who
have ordered lunches, then do not eat them even though they are in school, will not have a lunch ordered for
them after the third day. Arrangements must be made with the school office for future lunches to be ordered.
EMPLOYMENT OPPORTUNITIES IN THE SCHOOL FOOD SERVICE DEPARTMENT
The food service department is seeking individuals to work for our department serving breakfast and / or lunch.
The majority of these positions available are 1.5 - 2 hours in length and are during the breakfast and lunch
service time, which varies with the school. Opportunities for longer shifts and additional hours may also be
available. Please see the WECAN at https://wecan.education.wisc.edu website for employment opportunities
along with applying for positions within the Food Service Department.
Please call 424-4936 with any questions.
---
Infinite Campus Messenger
One of the benefits of our student information system, Infinite Campus, is the messenger program. Through the Parent Portal Inbox, via Email, Voice, and/or Text. in order to save paper, we will be emailing the link to the South Park Newsletter with a target date of the first of every month. Please check to see that your current email is listed in your contact information on the Portal. There may be times when we send out a message via phone or text as well, so it is important that we have current contact information in our system.
Progress Reports
Progress reports will be posted at weeks 7 and 15 of the semester. An email will be sent to tell you the grades have been posted since the district has gone paperless. Just as grades are dependent on the requirements in the classroom, progress report marks are too. If you have any questions about the progress of your child, please contact your child's teacher.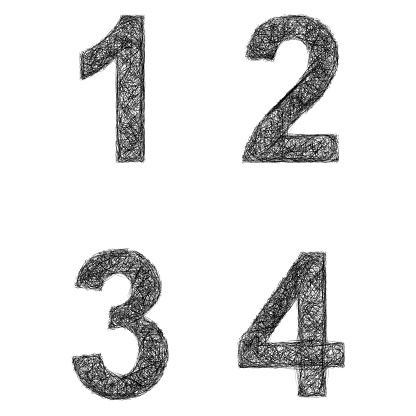 ---
Are You or Someone You Know in Need of Assistance?
If you or someone you know is in need of assistance in one of the areas below, please contact Jodi Gunckel or Taylor Pavlak for specific organizations and phone numbers in the areas you need assistance.
Child Care/Day Care, Clothing Assistance, Employment Resources/Job Search, Energy Assistance, Financial Assistance, Food Assistance, Health Care/Mental Health, Home Repair, Housing Options & Respite, Information & Referral, Labor Related Resources, Legal Services- Mediation, Personal and Family Concerns, Refugee and Immigrant Services, Transportation, Veteran Services, Work-Related Services for the Disabled.
---
Having Difficulty Finding the Resources You Need?
To connect to community service, help is just 3 digits away. United Way 211 provides easy access to health and human services.
Dial 2-1-1 OR 1-800-924-5514
for help with information about food resources, counseling, employment, health care, child care, support groups, housing, clothing, after school programs, or legal aid.
It's FREE, confidential, and available 24/7.
---
Whom Should I Contact?
We hope these listings will assist you in getting your issues dealt with directly and efficiently.
Go to the following link: Whom Should I Contact?
---
Questions, Suggestions, Concerns
At South Park Middle School we are dedicated to providing the best educational program possible for our students. Should something occur that you have a question about or are unhappy about, please give your child's teacher a call first. If you are unable to resolve the issue call Mr. Joe Pitsch at 424-1228 ext. 2703 so that we can work together to address your need. If you have a concern that you have been unable to resolve with me, you may call Jackie Kiffmeyer, Director of Secondary Schools, at 424-0100. He will help you address your concern and/or connect you with others who can help.
Notice of Surveillance
South Park Middle School is using video surveillance/electronic monitoring to observe, monitor, and/or record the behavior and activity of all personal on school property or grounds, or participating in school functions
American Disabilities Accommodations
Upon request, reasonable auxiliary aids and services will be provided to individuals with disabilities. If assistance is required, please provide advance notice by calling the school office at 920.424.0431
.
Non-Discrimination Statement
The Oshkosh Area School District, including all school buildings/sites/programs, does not discriminate on the basis of sex, race, color, religion, creed, age, national origin, ancestry, orientation, or physical, mental, emotional or learning disability. Therefore, no student shall be excluded from participation in any curricular, extracurricular, student services, recreational or other program or activity. When separation by sex in education activities is appropriate for health and/or safety reasons, equal educational opportunities shall be provided for both sexes.
---